Best hotels Paris Bastille - perfect for magical city breaks
Published on 12 December 2017, dans Hotel
Best hotels Paris Bastille
recommends the elegant
Hotel Marais Bastille
, an excellent choice for a memorable and enjoyable break. Book your Christmas and New Year stay on the hotel's official web page to benefit from the best possible rates, and make your festive season magical.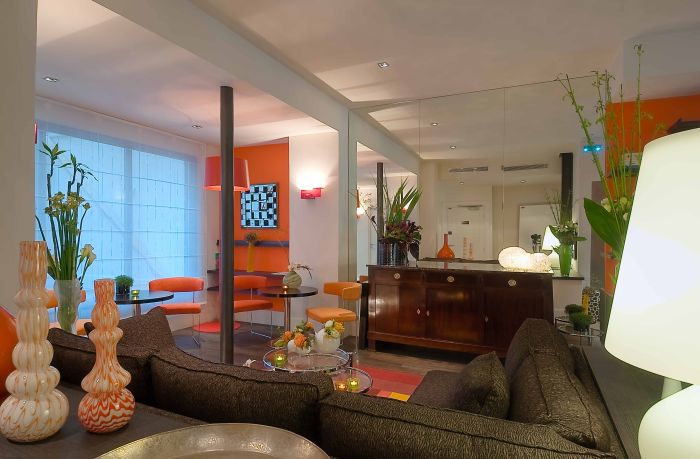 Best hotels Paris Bastille defines the chic and inviting Hotel Marais Bastille
The elegant and refined atmosphere of Hotel Marais Bastille will captivate you from the first moment. Perfect for a break in the beautiful 'city of light', the hotel is a stylish haven, ideally located for an exceptional stay.
Perfectly situated for exploring the city, Hotel Marais Bastille enjoys a wonderful location close to the Marais district. The Place de la Bastille, the Bastille Opera, Canal Saint-Martin, the Picasso Museum and Carnavalet are all within walking distance, and nearby metro links ensure that all areas of Paris are accessible in minutes.
Christmas and New Year are exciting times to plan your stay at Hotel Marais Bastille. By booking via the official website of the hotel, you're ensured the very best rates available for your chosen dates. See the lights on Avenue Champs-Elysees, shop in Printemps and Galeries Lafayette in Boulevard Haussmann, or experience the delightful nativity scenes and the massed choirs at Notre Dame, all within easy reach of the hotel.
Enjoy the magic of best hotels Paris Bastille at Hotel Marais Bastille
Hotel Marais Bastille is an exceptional choice for a festive season break. Refined decor is an inviting blend of warm woods and vibrant colours, highlighted by clean, white walls, offering an oasis of calm in the heart of the busy city. Relax in inviting rooms with exceptional facilities such as free WiFi, flat screen TV, air conditioning, hairdryer and mini bar, or enjoy a tasty breakfast before setting out for the day. Our obliging and friendly staff are available at all times to make certain that your stay at Hotel Marais Bastille is a real pleasure.
---
Hotel Marais Bastille, a 3 star Design hotel in the heart of Paris.