Roland Garros - the home of French tennis
Published on 12 May 2017, dans Events
Roland Garros
: each year the world's greatest clay court tennis championship takes place in the magnificent Roland Garros Stadium in Paris. From May 21st to June 9th the greatest names in tennis will be battling it out to decide the victor of The French Open, one of the world's four Grand Slam major tennis tournaments and an event that can trace its history back to 1891. You can be there for this grand occasion taking place on the distinctive red clay surfaces of this great arena built in 1928 and conveniently located near the Porte d'Auteuil, within easy reach by car, bus or Metro from the
Hotel Marais Bastille
.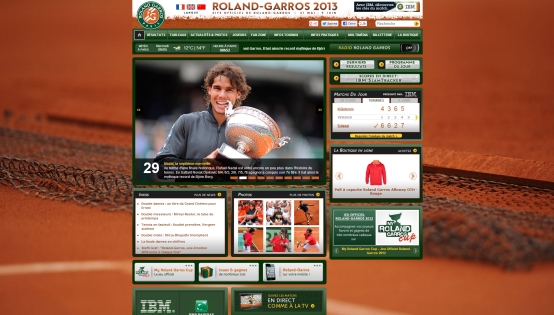 Roland Garros : The world's first multimedia tennis museum
When visiting the Roland Garros Stadium you should not miss the Museum of the French Tennis Federation. Located in what was once the stadium gardener's cottage, this multimedia museum has recently been renovated, but has lost none of the charm of the original building.
Here you can see a permanent exhibition hall and other rooms which offer themed exhibitions and a multimedia library. View informative displays, artefacts, tennis footage dating back over a hundred years, and exclusive player interviews. There is free entry during the tournament to anyone holding a ticket to the event.
Hotel Marais Bastille within easy reach of the Roland Garros
You will be assured of a warm welcome during your stay at the refined and elegant Hotel Marais Bastille when you visit to see the tennis, or indeed at any other time. Located in the heart of Paris on the Boulevard Richard Lenoir and close to the Opera Bastille and the Picasso Museum, the beautiful Art Deco Hotel Marais Bastille is only just over 17 kilometres from the action at the Roland Garros Stadium.
We have a special offer for any stay with a minimum of two nights, and early booking will ensure excellent prices. At the Hotel Marais Bastille we will look after you while you enjoy the tennis. Organise your trip with the Parisian Metro's interactive map.
---
Hotel Marais Bastille, a 3 star Design hotel in the heart of Paris.